You will recall that we committed to support the 5-mile charity walk in aid of prostate cancer, hosted by Essex Cricket Seniors. They hosted the Essex leg of a 33-county walk being undertaken by Ron Hedley, who is raising money for Prostate Cancer UK
We had 12 walkers and over 40 club members who donated. The final total of monies raised was £820 (£1025 with gift aid).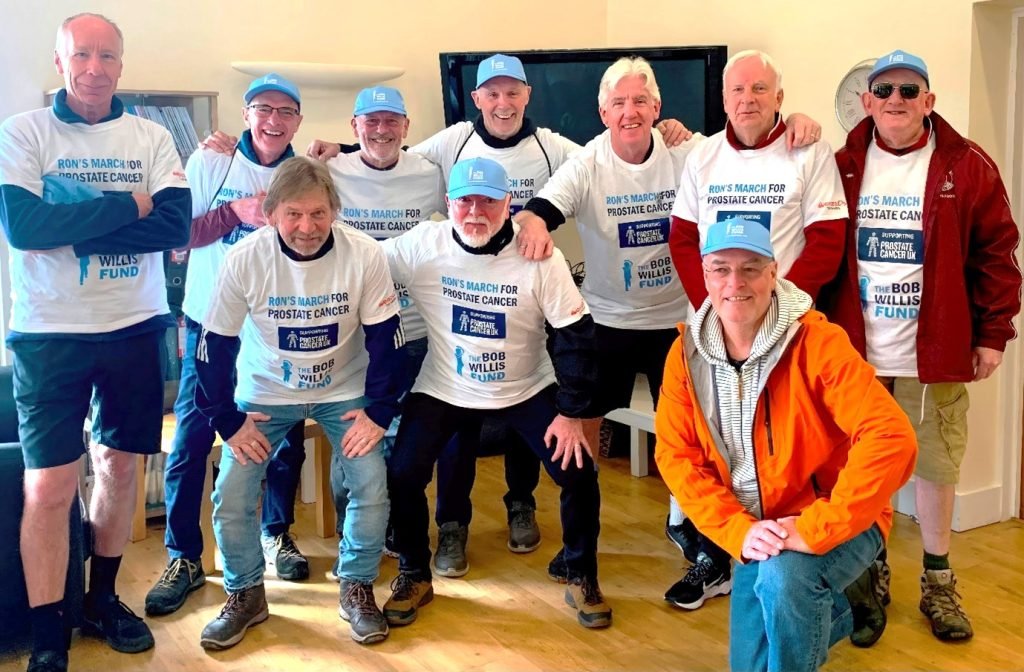 Once again, we can hold our heads high – we have now donated over £5000 to Prostate Cancer UK and the fight against the disease. Here are a few of the lads from today' walk, which ambled from the OC' ground to Chelmsford cricket club and back. Joanne Willis was also walking with the group, but is camera shy
As I always say, walking football is more than kicking a ball!
Well done everyone.
Best wishes
Chris Chairman CCWFC