The over 65s Blues
It was a hard-fought game with Billericay, which ended 0-0 . It was a close fought affair, with the breaks not quite going for the Chelmsford boys
Eastwood Falcons prevailed 1-0 in the next game, following an excellent save from their keeper and a lucky break for their goal. It could have gone either way
The third game end 3-0 to Grays was not in anyway reflective of the game. It was 1-0 till the last 5 mins, with periods of pressure on their goal
Steve Shoosmith had a very good day in goal , as always fine margins in very close games. If you want to see more photographs of the over 65s Blues in action, go to our CCWFC Facebook Page
The over 65s Clarets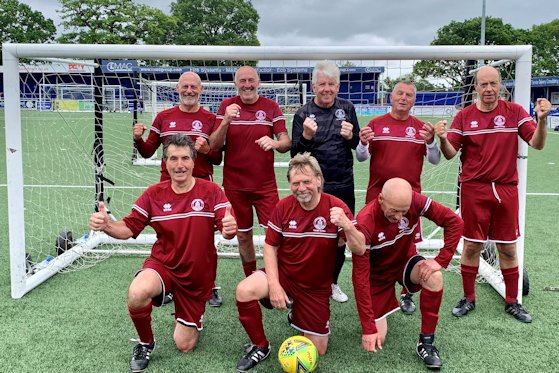 The Clarets won their first two games,1-0 against Billericay (Spence Pratten) and 1-0 against Paringdon (Pete Sarfas), Chelmsford dominated both games, but good goal keeping denied more goals
The third game against old adversaries Little Oakley turned into the Clarets first test of character this season. The team went 2-0 down and were on the back foot before going up several gears. It was 1-2 at half time and then the 41 unbeaten run looked like coming to an end
But teams that have been unbeaten for 41 games don't roll over easily!
A storming second half saw Clarets come back for a 4-2 win, with a hat trick from Spence and a goal from Colin Wallington
The 9 points on the day means that The Clarets are now 3 points clear at the top of Division 1 with 5 games to play. A third consecutive title is in their own hands and the unbeaten run, now 42 games over 2 years, continues!!
The club goes from strength to strength , great recreational footie with a real competitive edge
Next up, the over 60s on the 20th June , the 50s on the 24th June and 70s on the 27th June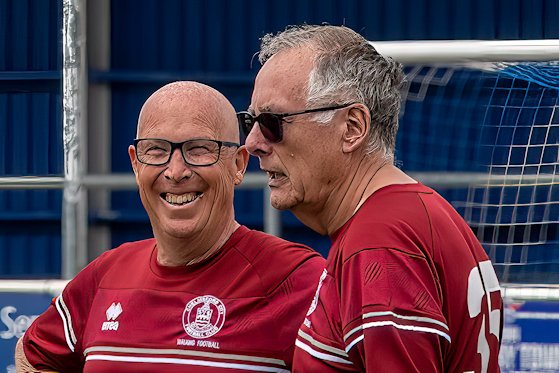 Chris – Chairman CCWFC