Adey Brewer hit his wonderful 80th birthday milestone on the 2nd February , he is our second member to become 80. It is a fantastic testament to the power and value of walking football
Of course, we don't let these milestones pass us by, so we had Adey' 80th birthday celebration tournament playing for the Adey Brewer 80th birthday trophy and there were medals for the winners (not very good medals)
We will had 4 teams playing a round robin format of 3 x 25 min games each. It was the usual 3pts for a win, 1pt for a draw, if tied on points then we will go to goal difference and then goals scored
After the games, over 30 players went to the club for sausage and chips , the bar was also available to celebrate the wins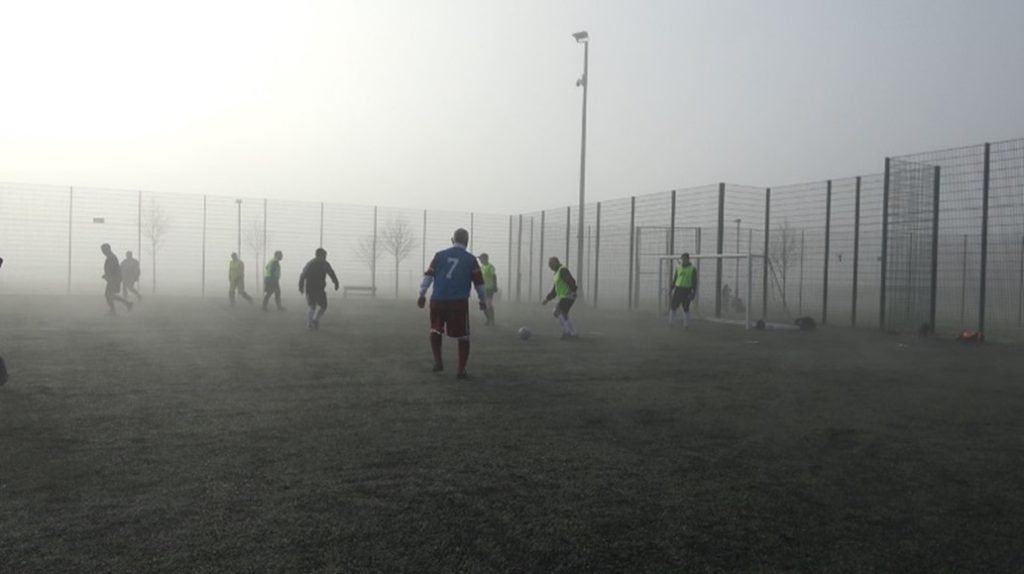 Adey Brewer put on his best shooting boots to slot home a penalty as 'The Brewer Droops' claimed victory at the tournament !!
Fortunately, the fog had cleared by the time that Adey placed the ball on the spot!!
Adey was also cheered on by his wife (Josie), daughter (Rachael) and friends ( Bob and Barb). Adey and Josie have been married for 57 years!!
The whole affair was rounded-off with sausage and chips , card signing, birthday cake, and a few drinks ……. and of course, there was the trophy and the medals!!

Chris Chairman CCWFC