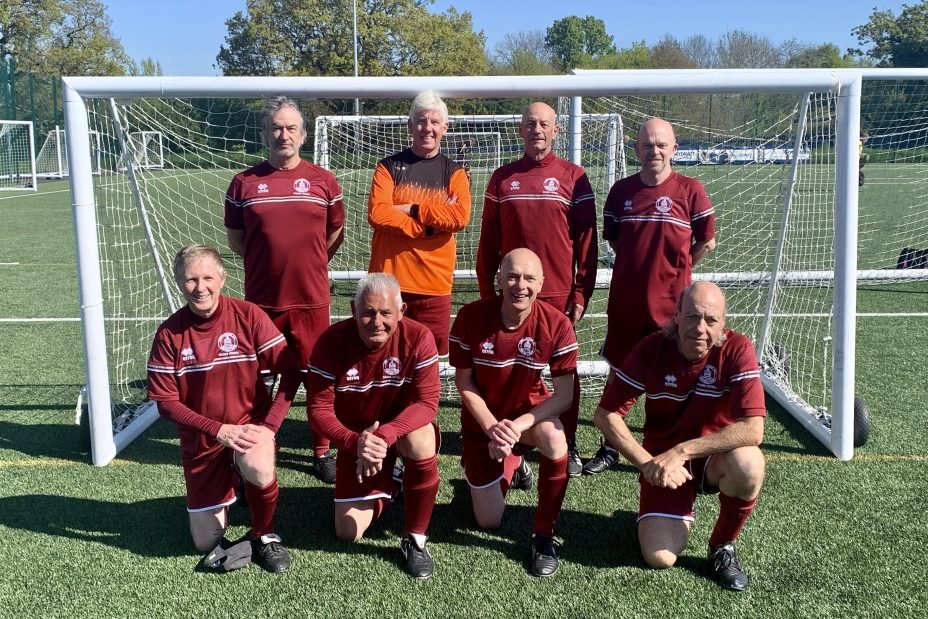 ESSEX WALKING FOOTBALL LEAGUE DIVISION 1 MATCH REPORTS FOR CCWFC CLARETS
26th APRIL 2022 at BILLERICAY FC
SQUAD:
Chris Jullings (GK)
Peter Osborne (C)
Mike Hardwick
Colin Haydon
Rob Chatterton
Pete Sarfas
Malcolm Cresswell
Stuart Lomax
Manager:                    Peter Osborne
Assistant Manager & Match Reporter:    Geoff Stockley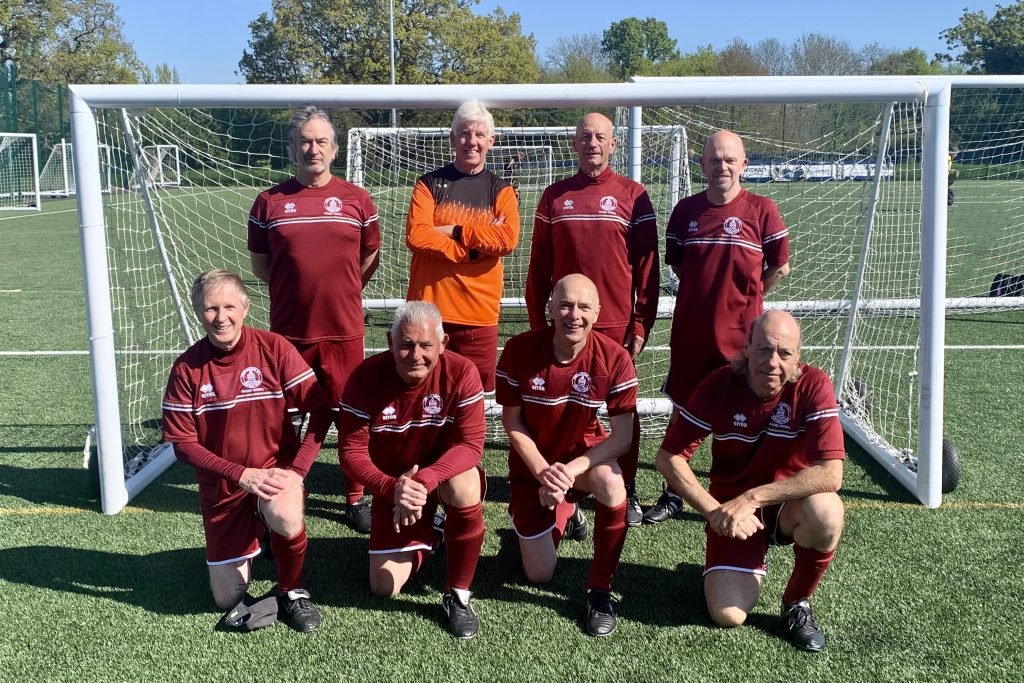 LITTLE OAKLEY v CCWFC (CLARETS)
A steady start to the proceedings with no apparent advantage to either side. Within two minutes Little Oakley gained a free kick that was easily blocked and dealt with by the Clarets defence marshalled by Colin Haydon.  However, two minutes later following a mis-directed pass, Little Oakley took the lead.  After the restart Mike Hardwick had a shot at the Little Oakley goal saved by their 'keeper low to his left-hand side. Our opponents continued to press although Clarets seemed to be gaining the upper hand, hitting a low shot to Chris Jullings's left, striking the outside of the post. Pete Sarfas followed up with a fierce rising shot that was tipped onto the crossbar by the Little Oakley 'keeper.
HALF TIME
The match resumed with Malcolm Cresswell and Stuart Lomax replacing Pete Osborne and Pete Sarfas. The match continued with Little Oakley wasting no time in threatening the Clarets goal shooting wide of Chris's right hand post. Clarets were given a free kick but the shot was blocked and went behind for a Clarets' corner. The resulting kick was defended by Little Oakley who broke away striking a hard shot high over the Clarets' goal. Following the resumption, the Clarets were now clearly getting control, with a free kick being blocked, and a shot by Stuart being well saved by the Little Oakley 'keeper. This was quickly followed by a shot by Rob Chatterton which was deflected for a corner. Now another shot by Stuart but unfortunately well wide of the target.
FINAL SCORE – LITTLE OAKLEY 0 : 1 CLARETS
CCWFC (CLARETS) v PARINGDON PIRATES
The second game of the tournament started with a quick shot by The Pirate's that passed wide of Chris's right hand post. Clarets retaliated with quick shots by Stuart and Rob both low to the keeper's right-hand post and well saved. Play continued with end-to-end football punctuated by numerous stoppages for infringements by both teams.
GOAL – Rob Chatterton took possession of the ball and struck a great shot passed the Pirate's keeper' into the net. One nil to the Clarets. Two minutes later Pirates were awarded a penalty following a minor incursion by a Claret's defender into their own penalty box. Chris readied himself and made a great save to his right-hand side. Following resumption of play Pirates were awarded a freekick, the ball being laid back and then struck firmly past the post following Chris's attempt to save.
HALF TIME
Immediately after the second half began, and with some good passing, Rob again latched onto the ball and got his second of the game shooting past the Pirate's keeper from 10 yards. Chris was quickly forced into action making a great save from a well struck shot low to his right. Neither side gained any further advantage, the final chances falling to The Pirates with a shot looping over the Claret's crossbar and the last shot of the game being dragged wide of Chris' right hand post.
FINAL SCORE – CLARETS 2 : 0 PARINGDON PIRATES
CHESHUNT v CCWFC (CLARETS)
This was always going to be the toughest of the day's fixtures, with Cheshunt fielding two England representative players. The Clarets were under sustained pressure from kick off with Chris brilliantly saving a rasping shot to his left-hand side. Within two minutes the Clarets goal came under more Cheshunt pressure with two well struck shots to Chris's left and both evading his efforts to save. 2 : 0 to Cheshunt. Tragically the first half was brought to a sudden stop with Rob Chatterton falling awkwardly after a shot and sustaining an injury to his right knee. He was helped from the pitch and the official called Half Time.
HALF TIME
With Rob clearly unable to resume he was replaced by Stuart. The injury to Rob seemed to have a subduing effect on both teams for a short while. Another shot on the Claret's goal this time comfortably saved by Chris to his right.
GOAL – With two minutes of the second half remaining Clarets pulled a goal back, Stuart striking the ball low and hard past the Cheshunt 'keeper.
FINAL SCORE – CHESHUNT 2 : 1 CLARETS
On a sombre note, Rob was taken home and subsequently attended hospital. He was detained with a serious knee injury and underwent surgery the following day to repair damage to the quadricep muscle on his right leg. I am sure that all members of CCWFC wish him well and a speedy recovery
ROMFORD v CCWFC (CLARETS)
After the loss of Rob in the previous match the Claret's squad was reduced to six players with Malcolm absent (escorting Rob home).
Romford were first to show some 'aggression' with a hard shot to Chris's right well saved, then another 'let off' with a shot wide of Clarets' right-hand post, and a third low hard shot to Chris's left side very well saved. However, the fourth Romford attempt struck hard to Chris's left and despite getting a hand to the ball, Chris was unable to prevent to the goal.
HALF TIME
In the second half Clarets took complete control of the game.
GOAL – Clarets were awarded a free kick, the block being intercepted by Pete Sarfas and the struck into the Romford net. In the next Clarets attack the Romford 'keeper, whilst grounded, brilliantly managed to touch Pete Osborne's shot past his left-hand post for a Claret's corner.
GOAL – With the Clarets clearly in control Stuart stepped up to strike two more shots passed the Romford 'keeper.
FINAL SCORE – ROMFORD 1 : 3 CLARETS
Roving reporter for CCWF – Geoffrey Stockley