If you're interested in joining a top-notch walking football club you can do no better than make it Chelmsford City. A club that caters for all abilities and levels of fitness, but also has a healthy competitive edge.
Helping with this competitive edge is Spencer Pratten, the WFA over 60' England captain.
Spencer, who played for Chelmsford City in the 1980', first led the England over 60' team out against Italy at the Brighton Amex Stadium in 2018. He has led his country out 9 times to date and scored 3 goals.
Spencer is a great club player, ever present in the successful Chelmsford sides, but few moments can surely compare to him leading out the England over 60' for the first time with his 90-year-old Dad watching from the crowd! Not far behind must be him lifting the European Championship Cup for England in 2019.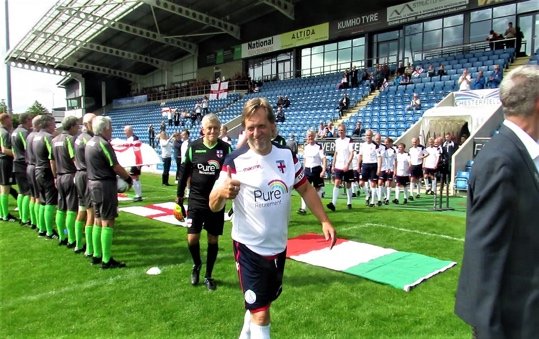 Spencer proudly leads out England against Italy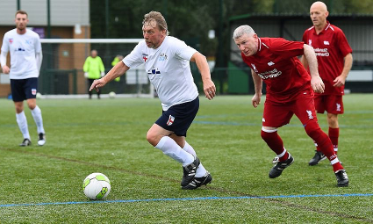 Spencer in action against Wales
Spencer, who is also a EUFA B qualified coach, loves being 'one of the lads' at Chelmsford bringing his experience and coaching expertise to help both those pushing for competitive success, as well as those completely new to walking football.
Spencer epitomizes what Chelmsford City WFC is all about, ambitious for success on the pitch, ambitious to include everyone over 50 who wants to kick a ball!
If you're interested in walking football, why not come and join the club!