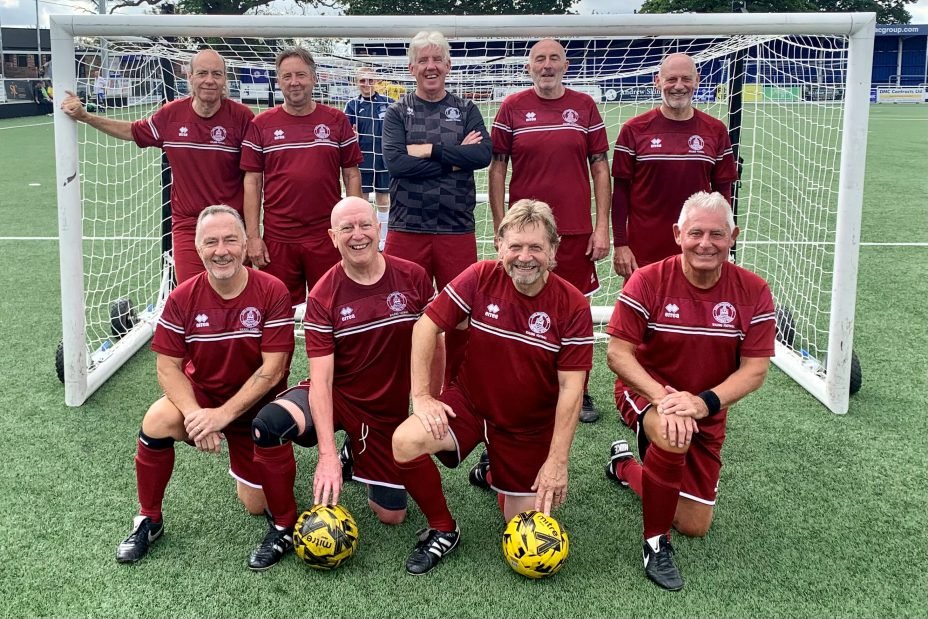 Today saw the EWFL over 65' league season draw to a close
Over 65' Blues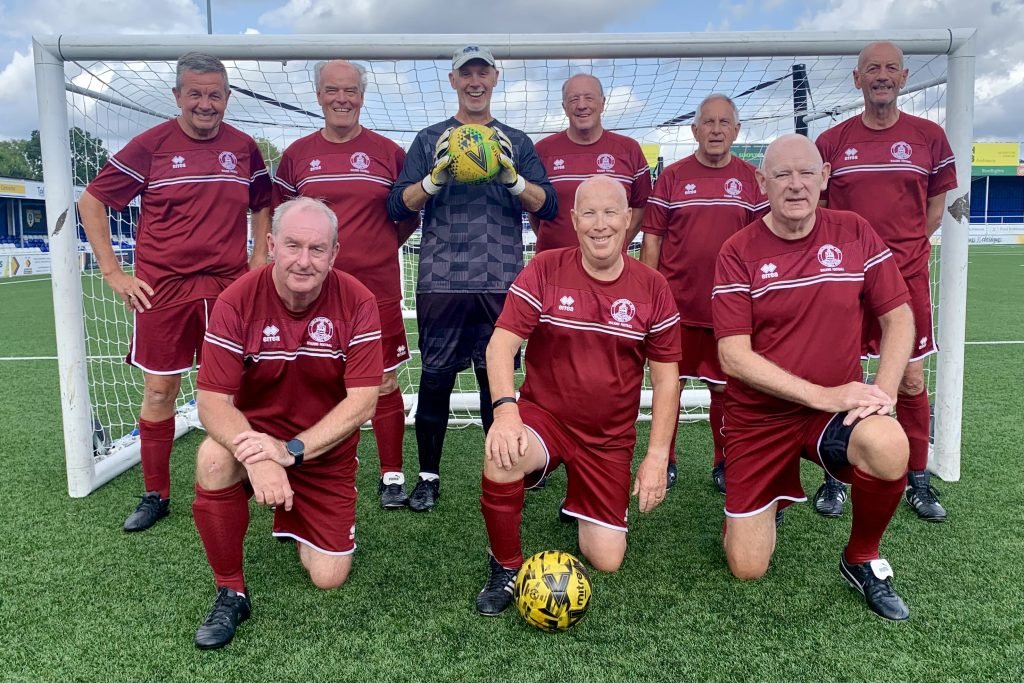 The 65's Blues played 4 games, drawing 0-0 with Eastwood, narrowly losing 1-0 to both Orient and champions Grays , before a 2-0 win against Romford
George Keogh scored both goals in the Romford goal , he is currently lying down with an icepack on his head trying to make sense of this genuinely new experience – well done George
The Blues finished 5th with 3 wins and 8 draws – there has been great progress this year
Congratulations to all those who played for the Blues over the season and a particular thank you to Dave Turner who has done a great job in his first season as manager!!
Over 65' Clarets
The o65' Clarets had a scruffy day by their standards, but like all good teams they found a way. Needing just a point against seconded placed Orient to clinch the title they were 1-0 down with 14 secs remaining before Spencer popped up with an equaliser
The second game against Paringdon remarkably ended 0-0 , despite both keepers being very busy and Chelmsford peppering the Paringdon goal. The clarets won their third game (a friendly) 2-1 against Little Oakley with goals from Danny Sp and Steve Ma
This is a third consecutive over 65' Essex Championship for the clarets who are now 47 games unbeaten since June 21!!
It has been a wonderful squad effort from Spencer Pratten , Dave Roast, Colin Haydon, Colin Wallington, Paul Arber, Matt Freeman, Neville Brown, Mike Hardwick, Pete Sarfas, Steve Mann, Danny Spencer, and Chris Jullings
Congratulations to the Clarets, Again!
Chris Chairman CCWFC