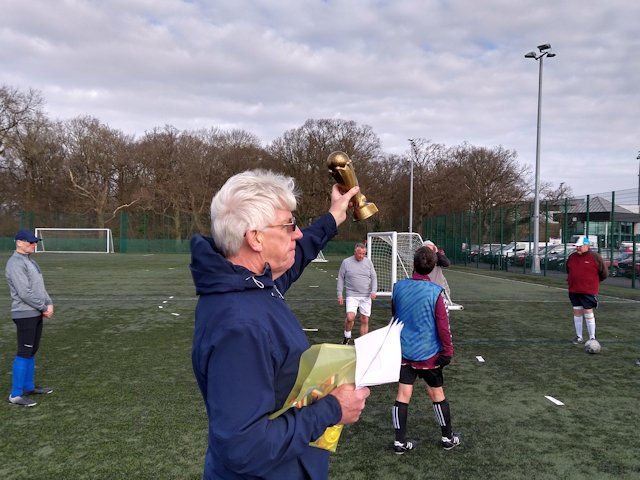 Thank you to all of those who participated in (and supported) today' club mini tournament.
A few specific thank you'.
Thanks to our referees , Trevor Ridley , Damian Reilly, and Spencer who did a great job at keeping play honest and fair.
Geoff Stockley also did us proud on keeping the scores and making sure folks were organised.
To everyone who pitched in to setup and clear away, well done – it makes it easy, when everyone lends a hand. The Chelmsford City Club also did us proud on a bit of sausage and chips and a friendly bar.
It was great to see 42 club members playing, organising, or supporting – it says a lot about the character of our club.
Then we get to the football ………..
There was some excellent walking football today , with a several close games. Of course, there can only be one winner, and today that was ' Athletic ', who clocked up 13/15 points with 4 wins and 1 draw.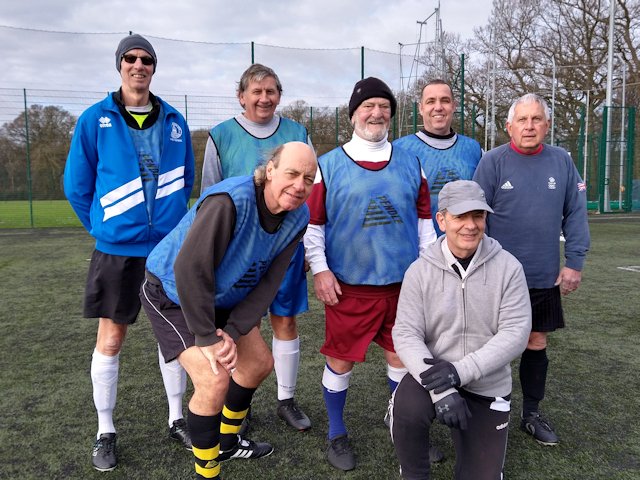 Clearly, everyone will want Adey, Ray B, and Matt in their team as they have now been in the winning side twice!!!! The camaraderie and walking football were great again.
Bob has posted the video action from the day on YouTube and Facebook – thank you Bob.
Picture of the day, however, is Bob (Tottenham) getting hammered by Jim (West Ham) at table football.
A great day, we now look forward to the EWFL league season starting towards the end of March.
Chris