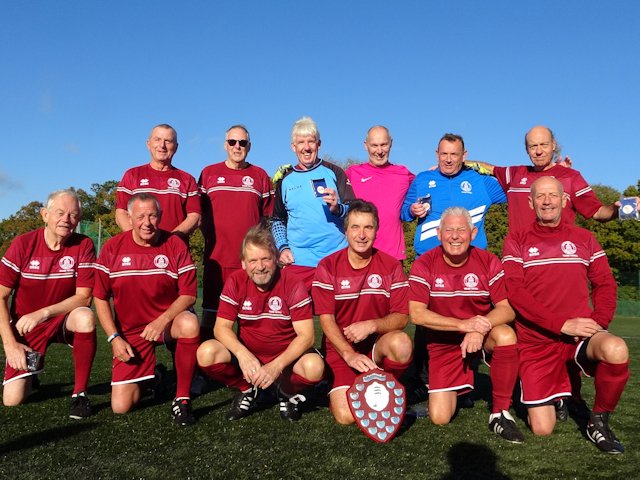 All four CCWFC sides have competed energetically throughout the 2021 EWFL season!
The season has ebbed and flowed, but perhaps no more dramatically than in the o65' league.
The o65' Clarets only lost one game all season , but had some early draws, leaving a tough path to the title in the second half of the season.
Then the foot went on the gas with 5 wins and a draw, putting us on 27points.
Despite this run, Little Oakley, Orient, and Eastwood Falcons were all in the mix on the last day of the season. A couple of results went our way and as they say, the rest is history.
The o65' Clarets have done the club proud, winning a third trophy for the club in as many seasons! Well done to Gary and the 11 man squad !

Chris