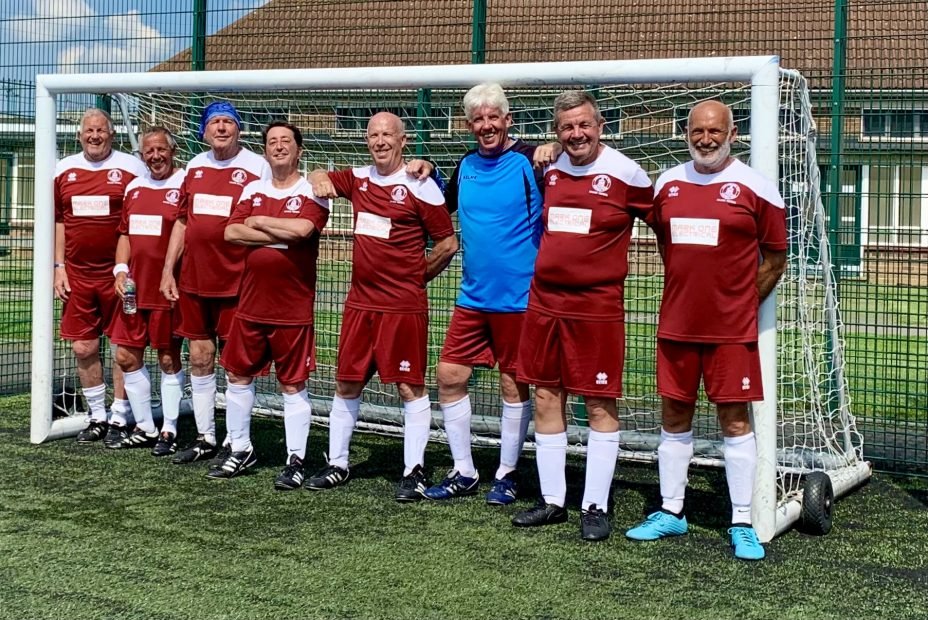 Footie chums,
I hope that you are all well.
Just a brief update on the start of our Essex Walking Football League season.
Thank you'
Firstly, a few thank you'
The EWFL doesn't magically appear, it is the result of extremely hard work from a very small number of people.
Terry B ( with his EWFL hat on) has done a good job structuring the fixtures and league programme(s) and Peter O has
done a very good job as EWFL secretary making sure that all of the practicalities of making the league start , happen.
We are very grateful for all of your hard work to enable the 2021 league to take place.
Of course ,the thank you' don't stop there, Gary has played an important role getting pitch logistics organised.
I would also like to say a big thank you to Geoff S , John G , Ray R and Gerry H who volunteed to support our first hosting of the EWFL o60' on Monday.
I am really proud of the CCWFC contribution ( in all its guises) to getting the 2021 EWFL season off and running.
The CCWFC teams
Monday saw us kick off the o60' EWFL season, with both our 'clarets' and 'blues' in action.
The sides were –
Clarets : Steve S ; Colin H; Brian Topham; Brian Thomas; Gary M; Dave R; Mike H; Alan P – Manager(s) Peter O / Gary M
Sorry no photo this time
Blues : Kevin Anderson; Jim P; Bill H; Barry W; Kevin B: Chris J; David T; Peter Or; – Manager Chris J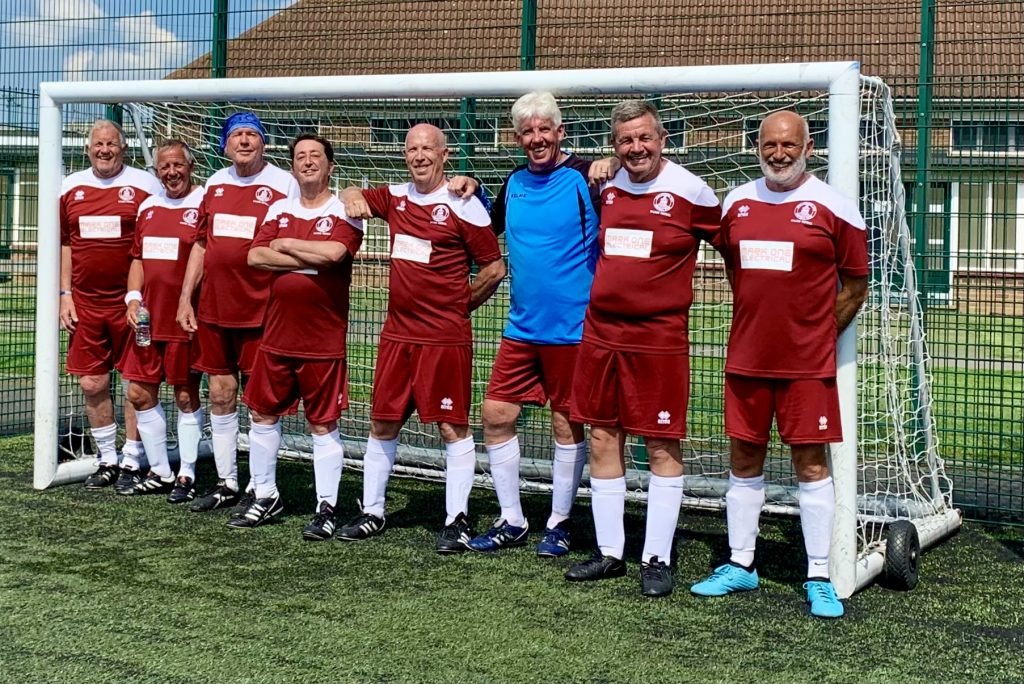 CCWFC results
Clarets
Clarets v Garon Park 0-2
Clarets v Blues 3-1 ( scorers – Mike H x2 and Brian Topham)
Clarets v Billericay 1-0 (scorer – Colin H (penalty)
Blues
Blues v Billericay 0-1
Blues v Clarets 1-3 ( scorer – Barry W)
Blues v Concord Rangers 2-2 ( scorer Kevin A x2)
Blues v Eastwood Falcon Yellows 0-1
Next o60' league games , Monday 5th July
Finally, we have 31 players who have registered to play o60' EWFL , but only 17 of you made yourself available for selection.
Let's give the team managers a much bigger selection headache for the 5th July!!!
Best wishes
Chris
Chairman
CCWFC